Transfer Edge helps in building a vibrant community for our students. By organizing weekly social events and hosting engaging workshops, we create and cultivate an enriching and inclusive environment that enhances the college experience.
Opportunities to meet and mingle include:
In collaboration with the Transfer Student Center, Transfer Edge will bring you opportunities to learn what UC Santa Barbara has to offer, including workshops focused on professional development and academic success.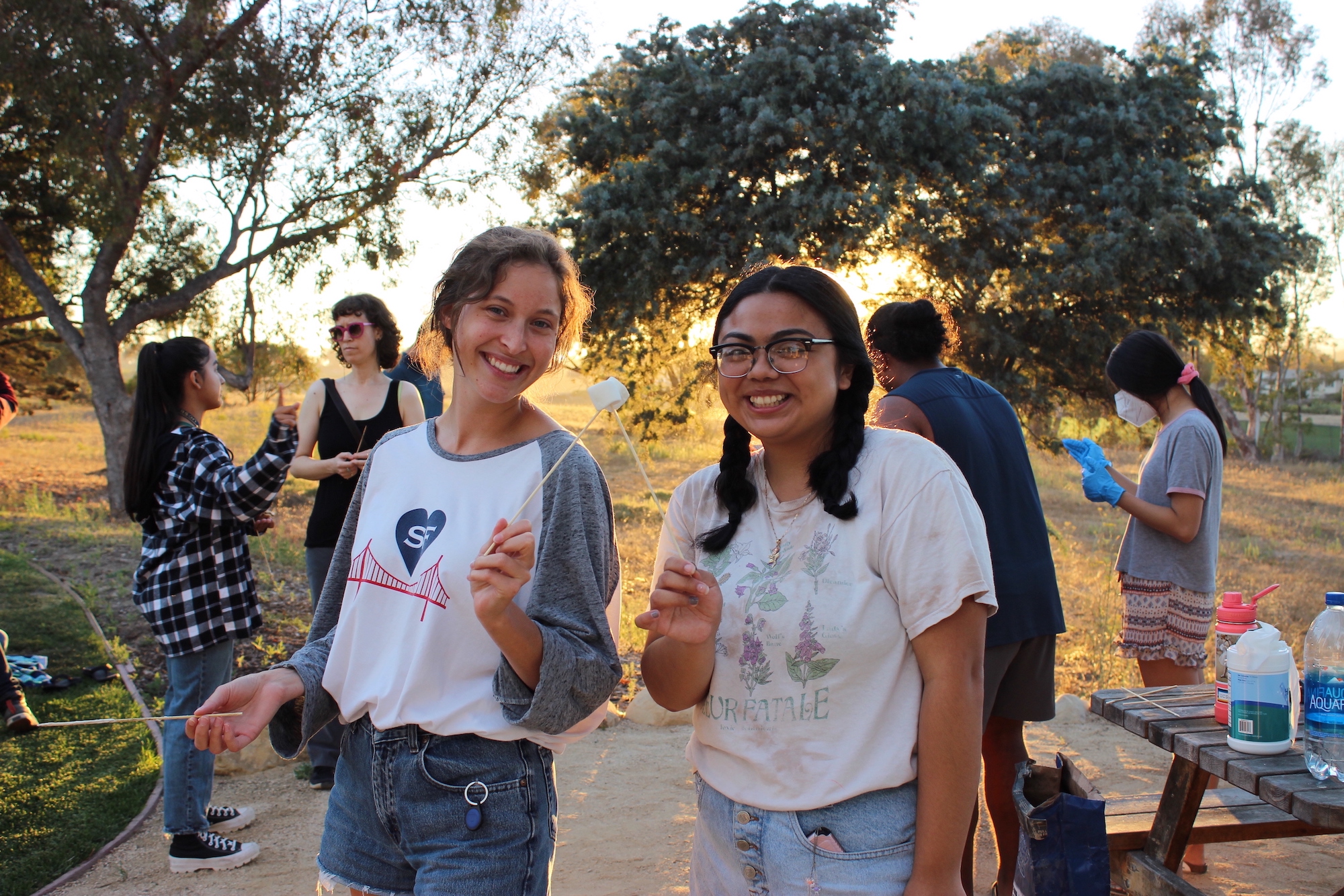 Housing & Meals
Tailor your Transfer Edge experience by selecting housing options that will best allow you to recharge, refuel, and thrive.
We recognize that our students come from a variety of circumstances, strengthening the vibrant diversity of our living and learning community. You can participate in Transfer Edge whether commuting from a local residence, riding your bike from an Isla Vista sublet, or opting to live with other Edge students in the Santa Ynez Apartments.
---
Adjacent to campus and Isla Vista, these university-owned apartments are reserved for 3rd and 4th year UC Santa Barbara students and boast the following:
Fully furnished 2-bedroom apartments with all utilities included, plus 24-hour on-call maintenance and emergency staff
5-minute bike ride from the center of campus
Multiple BBQ areas throughout the complex, three community centers for studying and lounging, and a fitness center
Full kitchens equipped with cabinets, a sink with garbage disposal, a stove, oven, and a refrigerator
Resident assistants who are available for after-hours assistance and community building
Beautiful views of the mountains, with open spaces nearby for exploring and recharging in nature
---
Do you anticipate being too busy exploring UC Santa Barbara to cook?
The Tenaya Market & Eatery is conveniently located just down the street from the Santa Ynez Apartments, and offers a variety of local and sustainable food options for purchase. A range of Summer Meal Plans are also available to students who wish to eat in the UCSB dining commons in between studying and socializing.