UC Santa Barbara offers an ever-expanding selection of fully online courses during the summer. These courses have been specifically designed for online delivery in cooperation with campus pedagogical experts, and have been rigorously vetted, approved and optimized in order to provide the best possible online learning experience. They are recognizable in course listings by the addition of a "W" between the subject and number (e.g. PSTAT W 120A instead of PSTAT 120A).
Please note: Online courses have been specifically designed for online learning from the outset. They are not the same as remote courses, as these were designed for in-person instruction, and were adapted for emergency delivery during the COVID-19 crisis.
Summer 2022 Online Courses
With brand new courses under development each year, students will have more than 40 fully online courses to select from this summer. The list will become available in Winter 2022.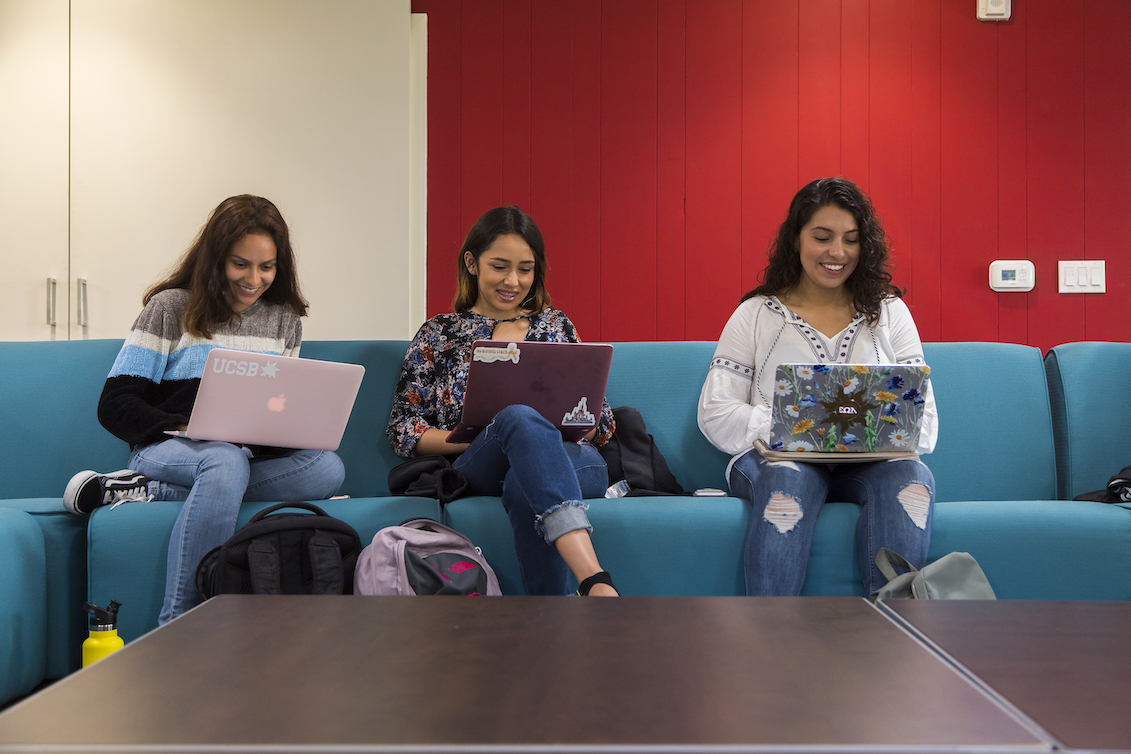 Course Expectations
Online pedagogies can vary substantially. While some courses allow for a certain degree of self-pacing, others have assignments or required activities frequently (even daily). Course meetings may also occur synchronously or asynchronously. Students who regularly miss required assignments or activities may be dropped for non-participation, just as students can be dropped from in-person courses for non-participation.
To learn more about the expectations for a course you are considering, please reach out to the instructor or department offering the course. Once you have enrolled, log in to Gauchospace to view the syllabus and look out for any email announcements the instructor may send out before instruction begins, as these may help you to better understand the expectations for your specific online course.
Exams in Online Courses
Some online courses may require proctored exams, either online or in person. Most summer online courses at UC Santa Barbara have online exams. In these instances, your course instructor will guide you to an online proctoring service. If you are able to come to campus for in-person exams, you will take this proctored exam in a room arranged by your instructor.
If you are not able to come to campus for an exam, it is your responsibility to let your online course instructor know and to locate and arrange for a proctoring service in your area. You will be responsible for the cost of using a proctoring center or online proctoring service (the range is typically $20-30). You must make arrangements for a remote testing location at least 2 weeks prior to your exam date. Acceptable private proctors normally include, but are not limited to, faculty, other university or college testing centers, ministers, military education officers, non-direct superiors and corporate executive officers, and public librarians. Community colleges often offer proctoring services for a minimal fee.
Technical Support
If you are experiencing technical difficulties with regard to your online curriculum, you can request support from two sources: